Andaman Isles are actively involved in construction of villas, cottages, roof top extensions, community halls, schools, site offices, etc using the pre-fabricated construction methodology.
Advantages of Prefabricated Construction
Aesthetic & robust structure.

Affordable construction cost

Customized modern layouts

Convenience & fast construction

Energy efficient, save on electricity bills.

Low maintenance cost

Earthquake resistant, termite proof, fire proof, weather resistant And finally, prefabricated homes / offices are eco-friendly and that take care of your 'go green' endeavours.
For construction of pre-fabricated homes / offices, Andaman Isles uses patented Zinc Aluminium steel for the robust frame work, high quality fibre cement board and superior mineral wool insulation for its walling solutions.
Andaman Isles has a skilled and committed professional workforce who are specialised in construction of prefabricated homes and offices.
Andaman Isles are authorised dealers for Tata BlueScope Steel Limited, Sprech Tenso-Structures Pvt Ltd, Sahyadri Industries Ltd (Ecopro Fibre cement boards).
Are you planning to construct your home or office? Do get in touch with us to understand how you can construct the same in reasonable budgets and shortest time.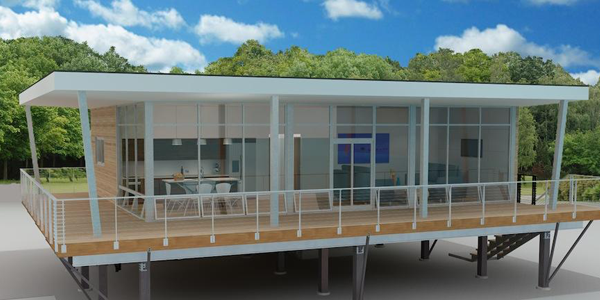 Pre-fabricated construction design